PRIVATE CHEF THEMED DINNERS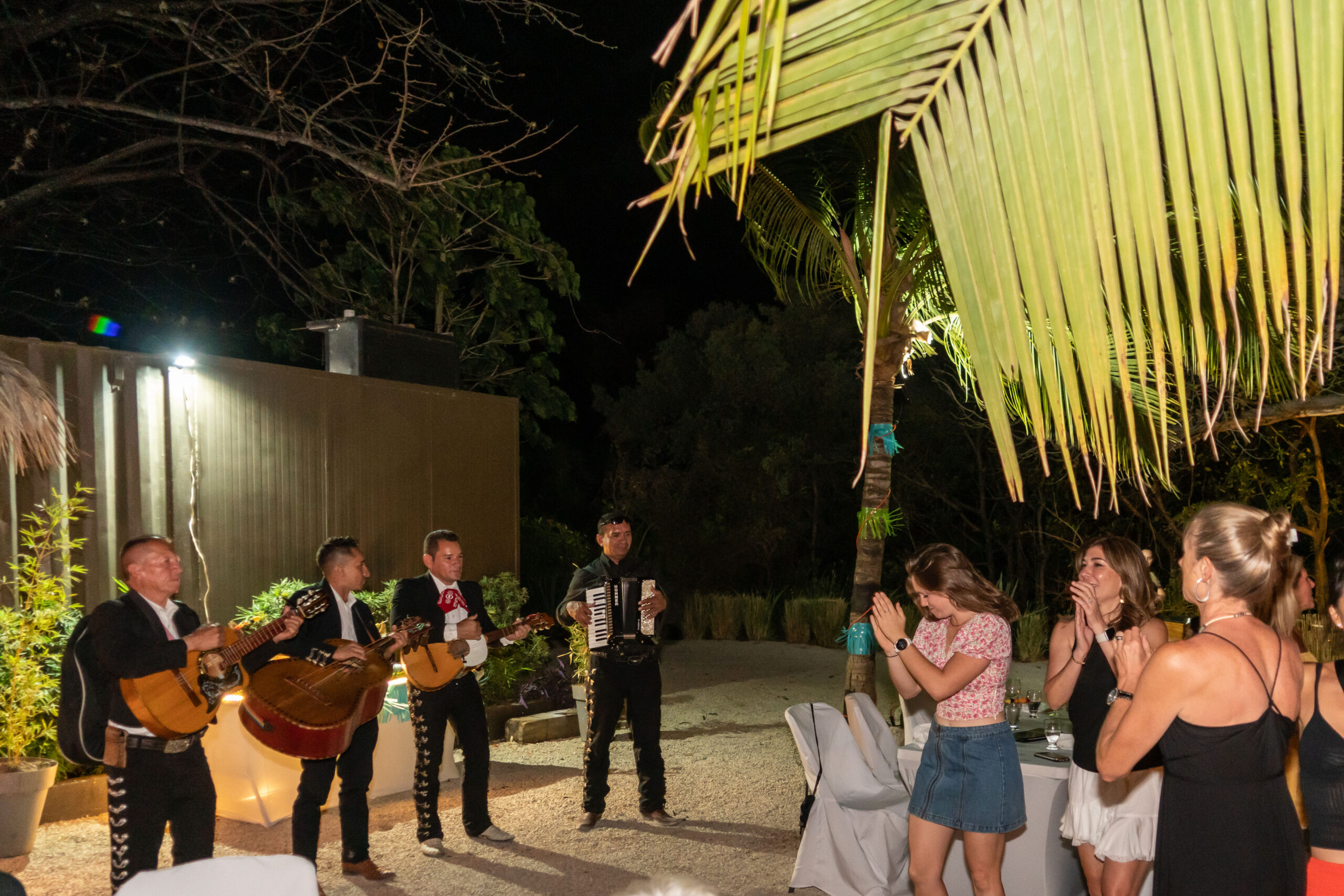 Looking to add some flair to your next gathering? Check out our latest offering – themed dinner menus.
Catering Costa's themed dinner menus are the perfect solution to spice up your next dinner party. Our private chef creations add a unique twist to your gathering and are sure to impress your guests. Here are some additional details about our themed dinner menus:
The BBQ Royal menu is perfect for meat lovers and anyone looking to host the backyard BBQ of your dreams.
The Tulum Mexican menu is a fiesta for your taste buds, featuring our spin on authentic Mexican dishes.
The Caribbean Costa Rica menu is a tropical escape, featuring fresh seafood and local flavors.
The Deluxe Brunch menu is perfect for a morning with friends, featuring all your brunch favorites and mimosas.
No matter which menu you choose below, Catering Costa's themed dinner menus are sure to please. Contact us today to book your next private chef experience.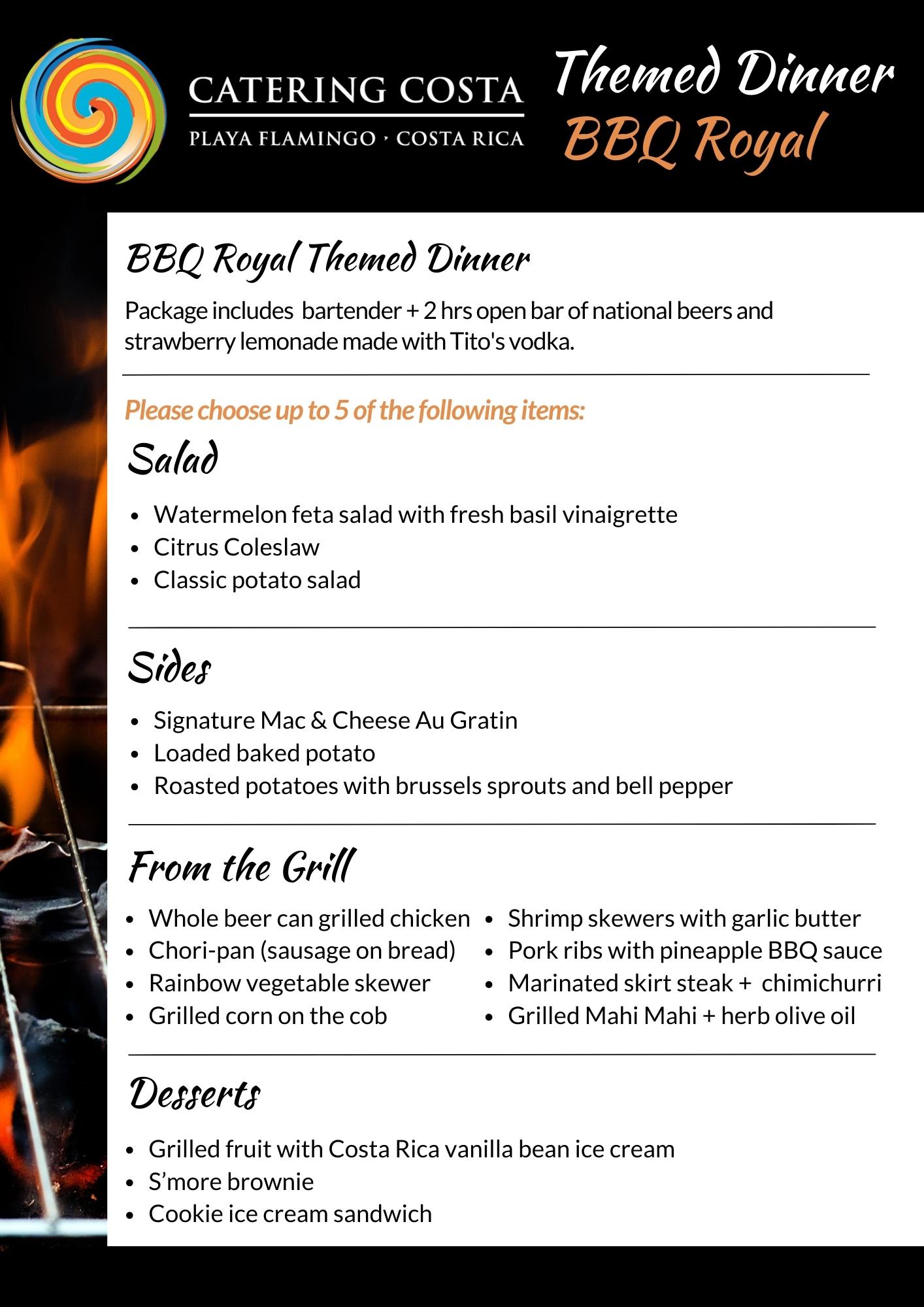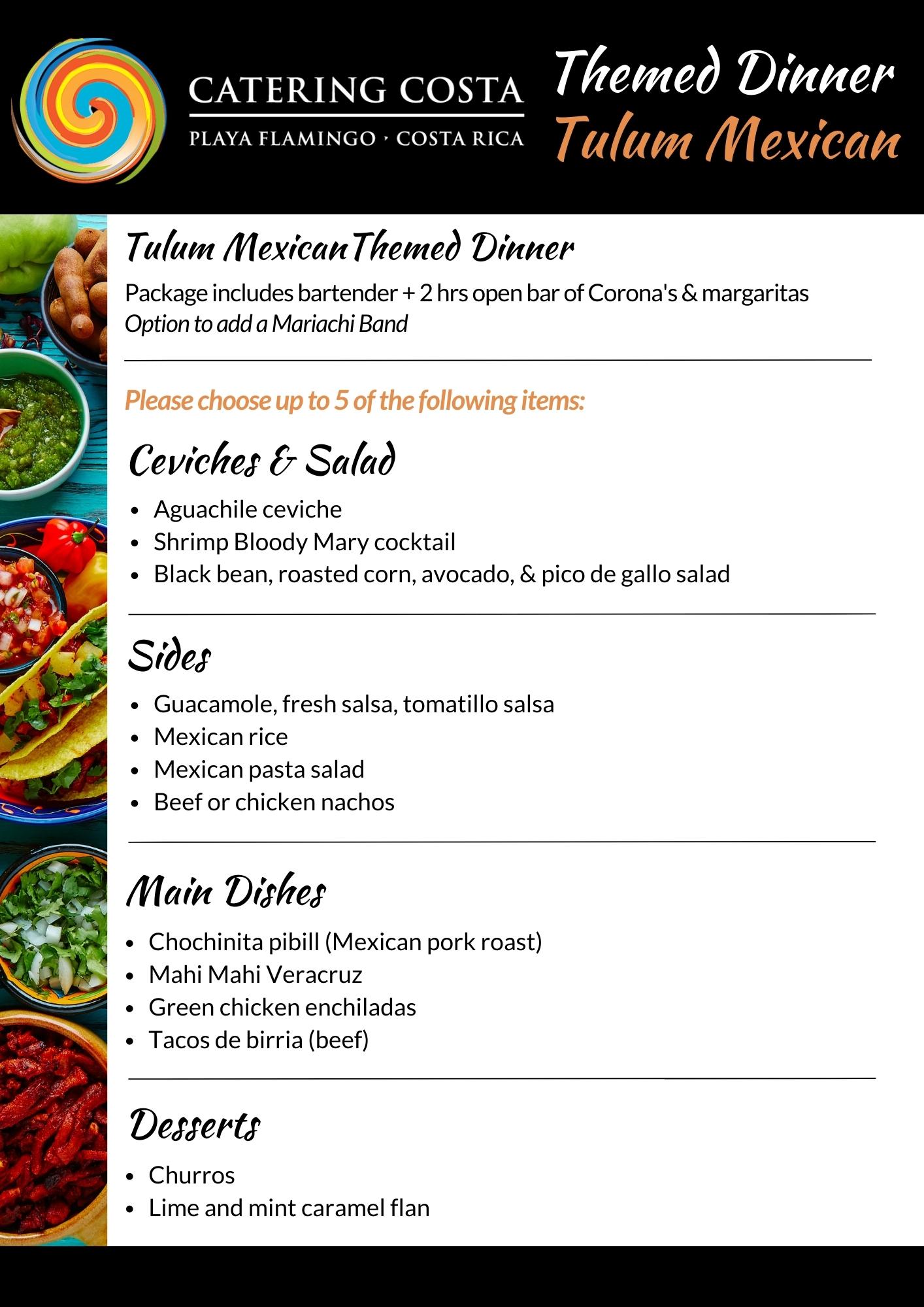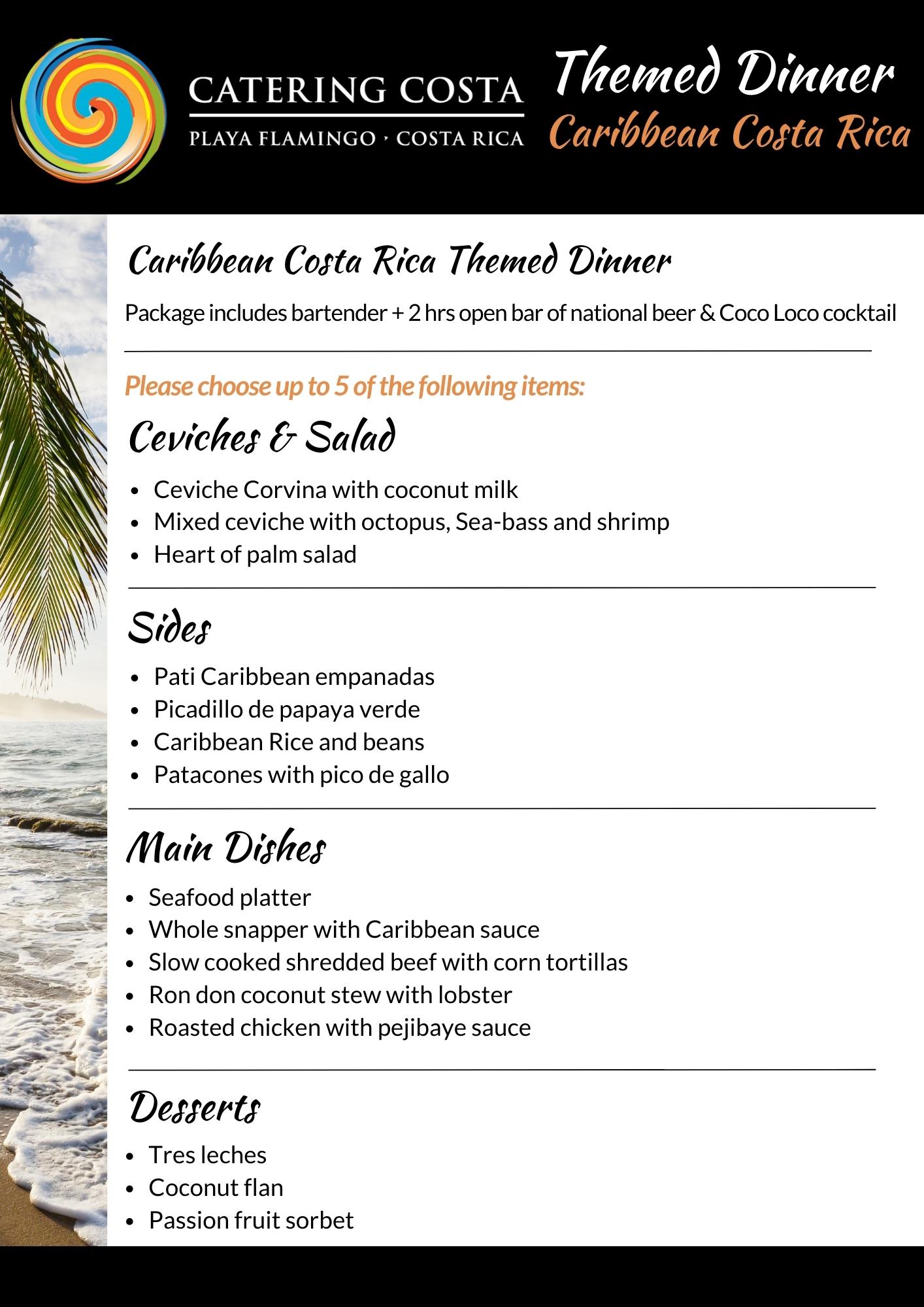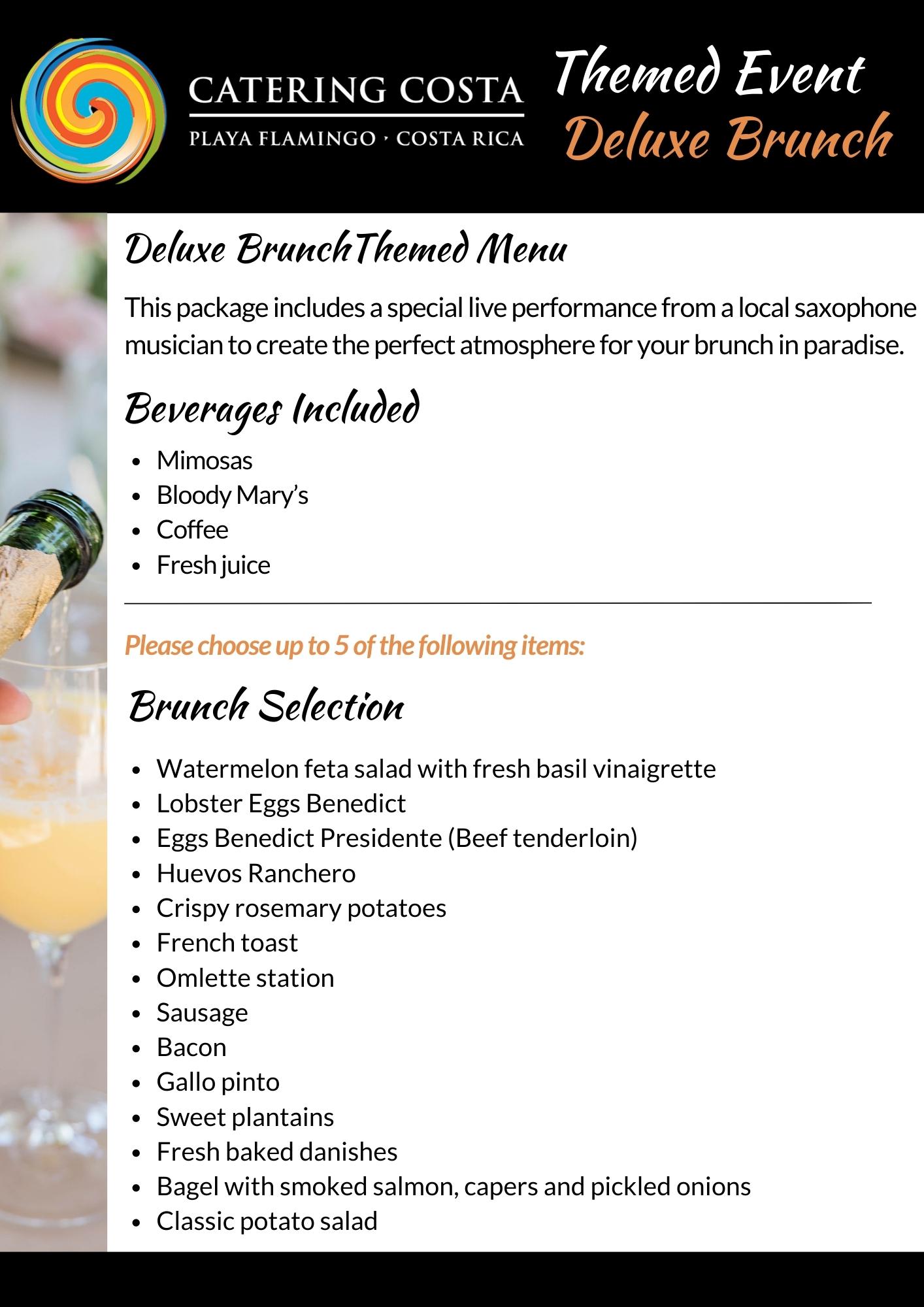 "Our group was blown away by the Tulum Mexican menu – the chicken was especially delicious with a variety of mouth-watering flavors that had everyone raving. Thank you so much Catering Costa!"
Victoria – Playa Grande, Costa Rica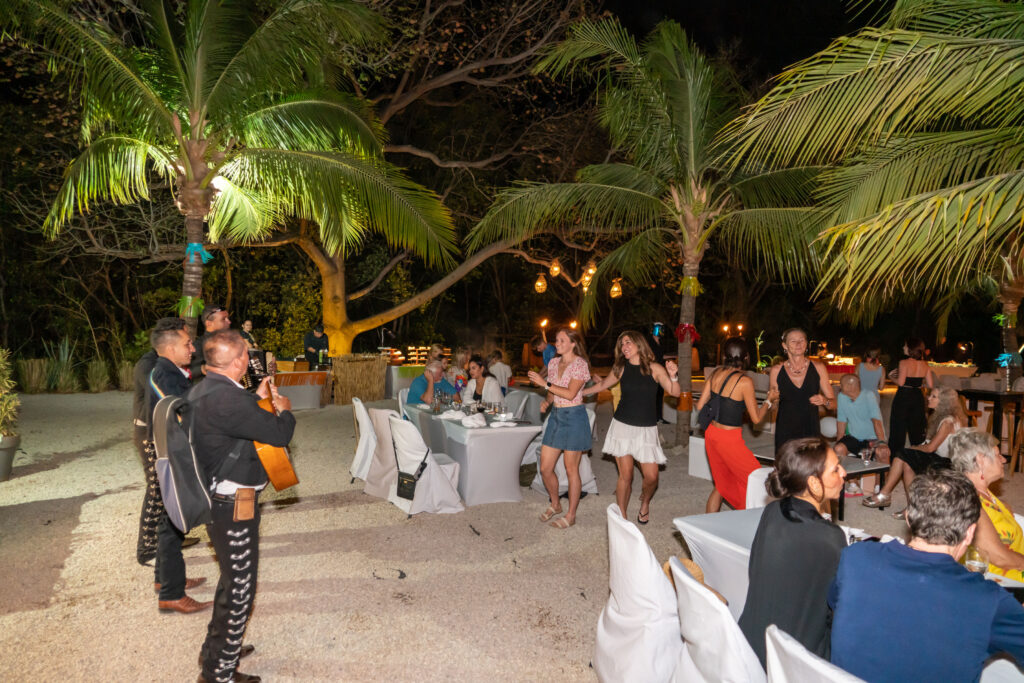 Book Your Next Event at Terrazas – Your Tropical Paradise
Are you searching for the perfect venue to host your next dinner party? Look no further than Terrazas! Located in the heart of Flamingo, directly across from the new Flamingo Marina, our venue offers a tranquil Costa Rican atmosphere and can accommodate gatherings of all sizes. We also offer customizable options to ensure your event is perfect. For a limited time, we are waiving the venue fee on select dinners. Send us a message through our Contact page to find out more!
Get in touch with us!
Please contact our team members to check availability, ask questions, or share any dietary restrictions. We are happy to assist you!