VENUES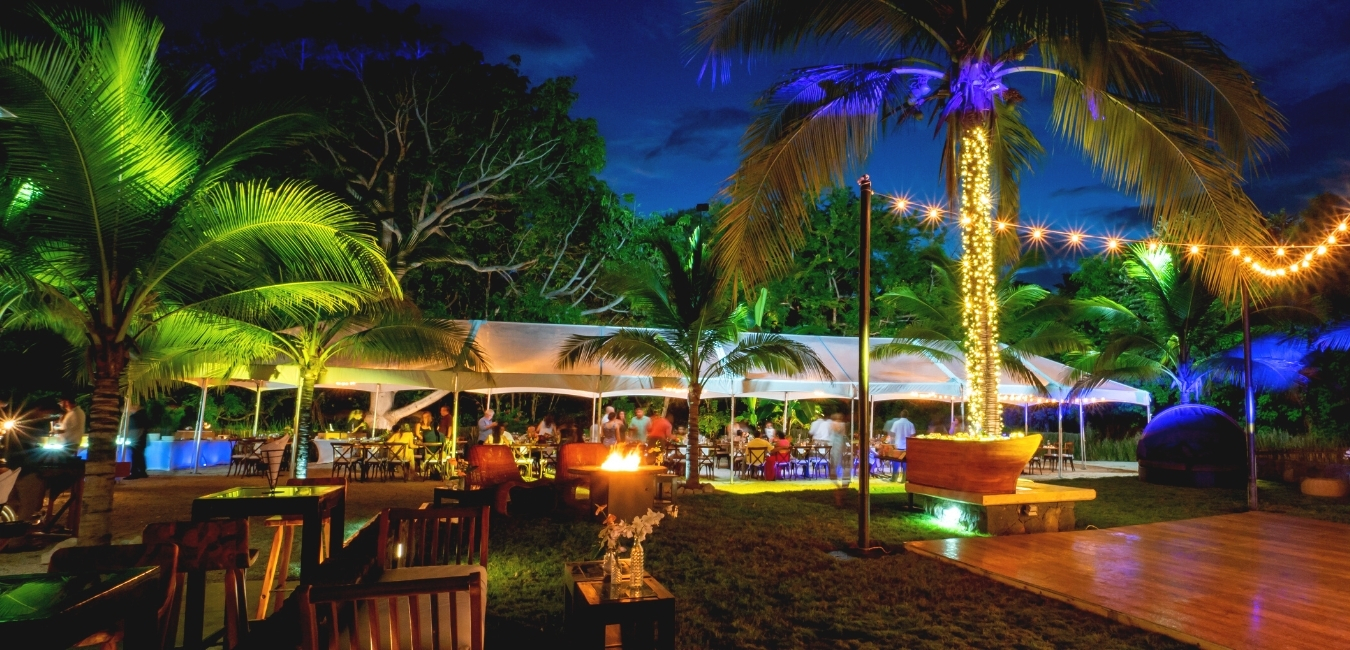 Catering Costa provides services to venues throughout Guanacaste. Our mobile kitchen enables us to provide catering services even in venues where there are no kitchen facilities. We are self sufficient and our equipment includes generator and water tank, as well as everything else needed to produce multiple kinds of menus and food choices.
We have our own venue in the heart of Playa Flamingo, called "Terrazas." If you have not already chosen the venue for your event, please contact us to learn more about our catering and venue packages.
Terrazas incorporates native beauty by highlighting old growth trees and an estuary on the south side, with marina and bay views that stretch out to the north. Soft Bermuda green grass, coconut palms and landscaping provide a natural environment for relaxation and celebration. Multiple levels connected by gentle steps are what give this venue its name "Terrazas", which also defines specific areas and spaces of the venue.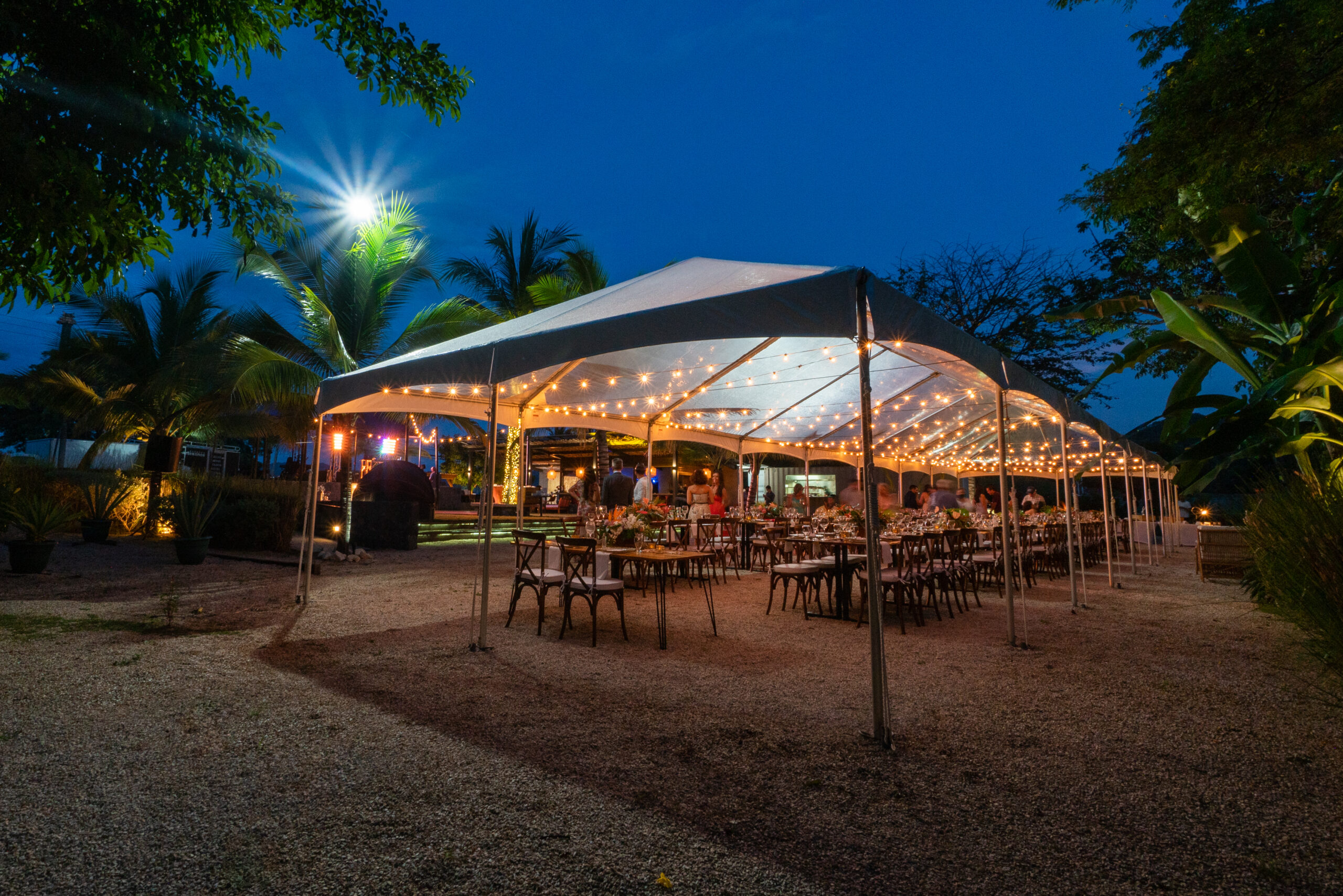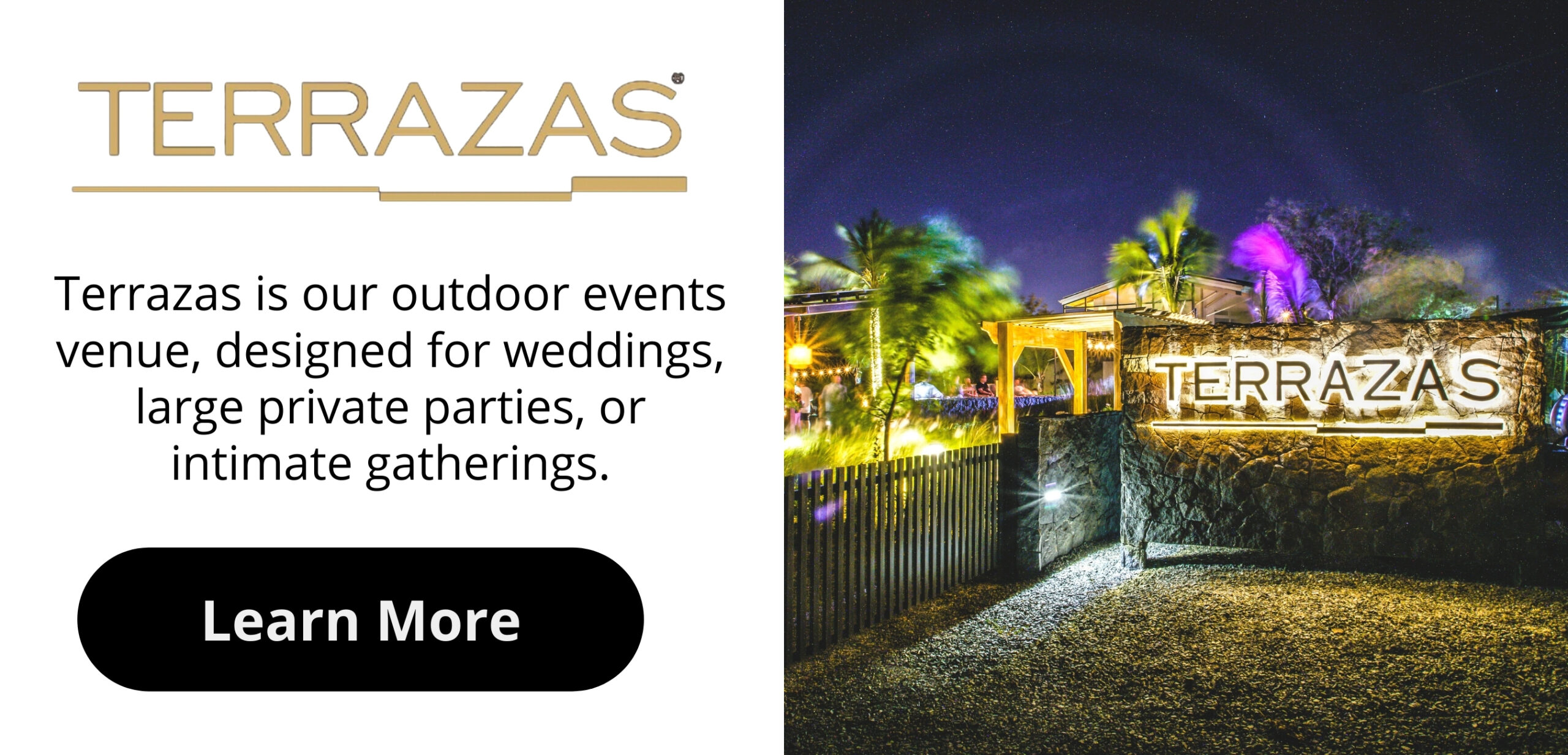 Ask us about our venue and catering packages!